ECORICH R
A fusion of hydraulic and motor/inverter technologies Drastically improved functions on top of the energy saving features of the IPM motor.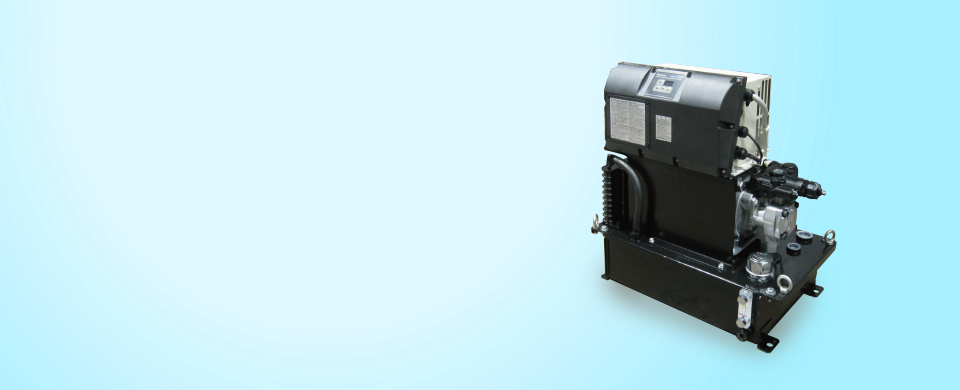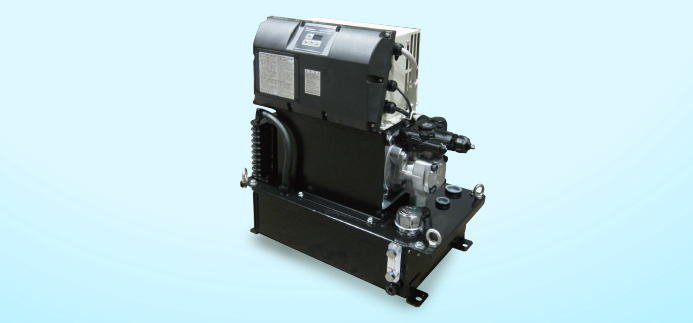 Features
1. Energy-saving
Epoch-making energy-saving 60%(Compared to our product, when pressure is retained)
Dramatic energy-saving by reducing the motor rotating speed under pressure-retained condition
DAIKIN original high-efficiency IPM motor for air conditioners and high-speed response inverter are adopted (EHU40R/30R/15R).
Click here for more details
2. Low noise
Low noise level at 50 dB (A) achieved in the pressure holding mode
A low noise level in comparison with conventional hydraulic units is achieved. It is 50 dB (A) in the pressure holding mode at 7 MPa and to 70 dB (A) or lower even over the full operation range.
Click here for more details
3. Excluded from high-efficiency motor regulations
ECORICH R is excluded from high-efficiency motor regulations.
Click here for more details
4. All models CE standard compliant
All models conform to the machinery directive, EMC directive, and low voltage directive. This facilitates CE approval of the main machine.
5. IoT-ready
The IoT-compatible Daikin hybrid systems reduce waste and losses at factory sites.
With the hybrid system, it is possible to fetch information including not just hydraulic fluid pressures and flow rates but also internal information about the equipment such as power consumption and motor temperatures.
See details
Here we introduce the features of the hybrid hydraulic units in an easy-to-understand manner in a video.
Functions
1. 16 pressure (P) - flow rate (Q) setting patterns are available for cylinder control.
The proportional control valve and proportional pressure control valve, which are utilized in conventional actuator circuits, can be omitted.
The pressure and flow rate can be set using the control unit's operation panel.
The pressure and flow rate settings can be selected from among the 16 patterns using external input signals.
The ECORICH R autonomously switches between the pressure control and flow rate control modes.
Click here for more details
2. Shockless switching of flow rates and pressures
Setting the acceleration/deceleration time can reduce shocks when flow rates and pressures are switched.
Click here for more details
Function Options
1. Communication function
Remote control and setting changes are possible through RS232C serial communication.
Using a commercially-available PLC or touch panel display with RS232C communication capabilities, parameters for the pressure, flow rate, acceleration time, deceleration time and so on can be set and viewed at the machine. This facilitates control of speeds and pressurizing forces and enables a wide variety of machine operations.
Click here for more details
2. Analog command input
Enables continuous control of pressures and flow rates as required.
The pressure and flow rate can be controlled continuously at the desired values by inputting the pressure command voltage (0 to 10 V) and flow rate command voltage (0 to 10 V) from the machine side. This achieves a control system with a simple configuration for machinery that requires variable speed control or continuity of pressurizing forces.
Click here for more details
Case studies of energy-saving
We show you various case studies of energy-saving as the power consumption reductions in 66.6%.