Why do machine tools require Oil Cooling Units?
Heat is generated by headstock bearing and gears of machine tools.
The entire main spindle heats up and the spindle deviates from the center of the column and head, which results in poor accuracy.
This is 40~70% of the reason that there are differences in temperature among machine parts.
Oil Cooling unit will control heat generation at the headstock, and the thermal deviation will be eliminated.
An Cooling unit lubricates the headstock gears and removes the heat generated. This function is helpful to improve machine accuracy.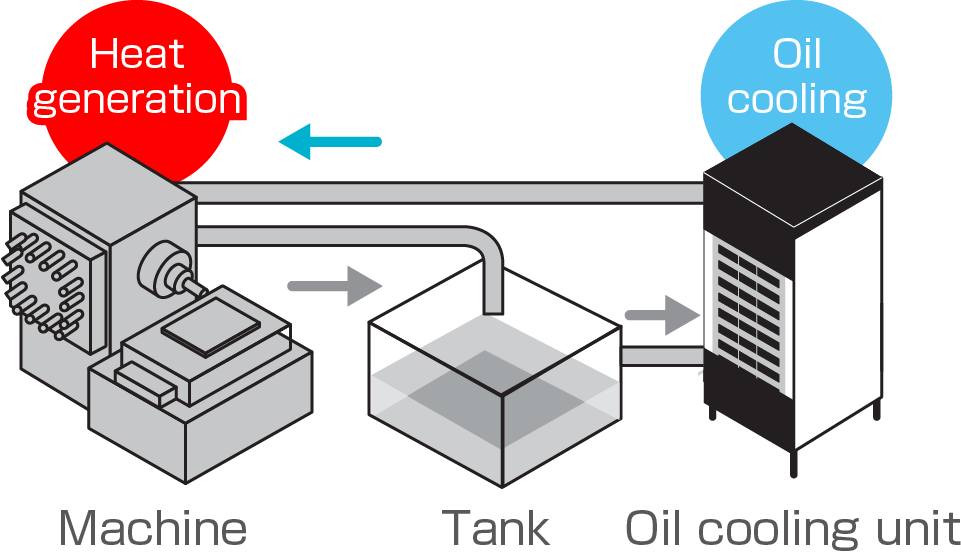 Oil Cooling Unit is indispensable to improve machine accuracy.