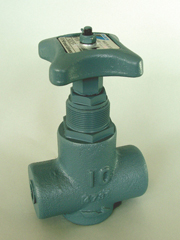 Features
Used as a stop valve dedicated to a hydraulic circuit to open/close the circuit. The highly user-friendly handle enables smooth opening/closing.
Stop valve for pressure gauges
GV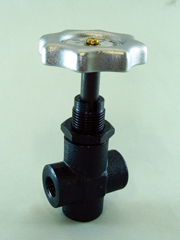 Features
Installation of this valve enables replacement of the pressure gauge, due to it being damaged for example, without stopping all the equipment. It is also possible to prolong the service life of the pressure gauge by closing the valve except when pressure measurement is required.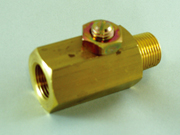 Features
Used to absorb pressure fluctuations (pulsation, surge pressure, etc.) to make it easier to read the pressure gauge and to prolong its service life.